UPDATES 22nd September 2020: Our paper "Compact multispectral pushframe camera for Nanosatellites" was highlighted as an Editor's Pick by the Applied Optics journal. Our work has also been a focus of a Special Report in the IEEE Signal Processing magazine.
CMSIN is an evolution of the single-pixel camera architecture, addresses the limitations of cameras in space-based applications. Using a novel 'pushframe' architecture CMSIN is design for hyper-spectral observation of fast moving scenes while retaining high spatial resolution and sensitivity.
CMSIN Team
CMSIN is a collaboration between
Physics Team:
Daniel Oi: Project Manager.
John Jeffers: Lead Manager on Design & Simulation.
Paul Griffin: Lead Manager on Experiment
Yoann Noblet: Testbed Build and Operation
CeSIP Team:
Steve Marshall: Lead Manager Signal Processing
Paul Murray: Co-Manager
Stuart Bennett: Signal and Image Processing
SoXSA Team:
Malcolm Macdonald: Lead Manager Roadmapping
Steve Owens: User Engagement & Mission Analysis
WideBlue Team:
Barry Warden: Project Manager
Craig Whitehill: Optical Physicist
Callum Stewart: Mechanical Engineer
Graeme Millar: Electronics design engineer
Ken Devlin: Software / Firmware design
Niall Slater: Mechanical Engineer,.
Funding
This project is supported by the UK Space Agency under the National Space Technology Programme (NSTP3-PF-031) and the Centre for Earth Observation Instrumentation (CEOI 11th Call).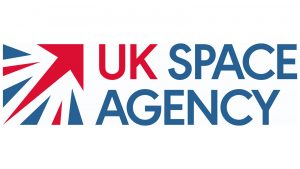 Enquiries
For further information, please contact Daniel Oi.